New Lamborghini Huracán EVO & EVO RWD For Sale in Greenwich, CT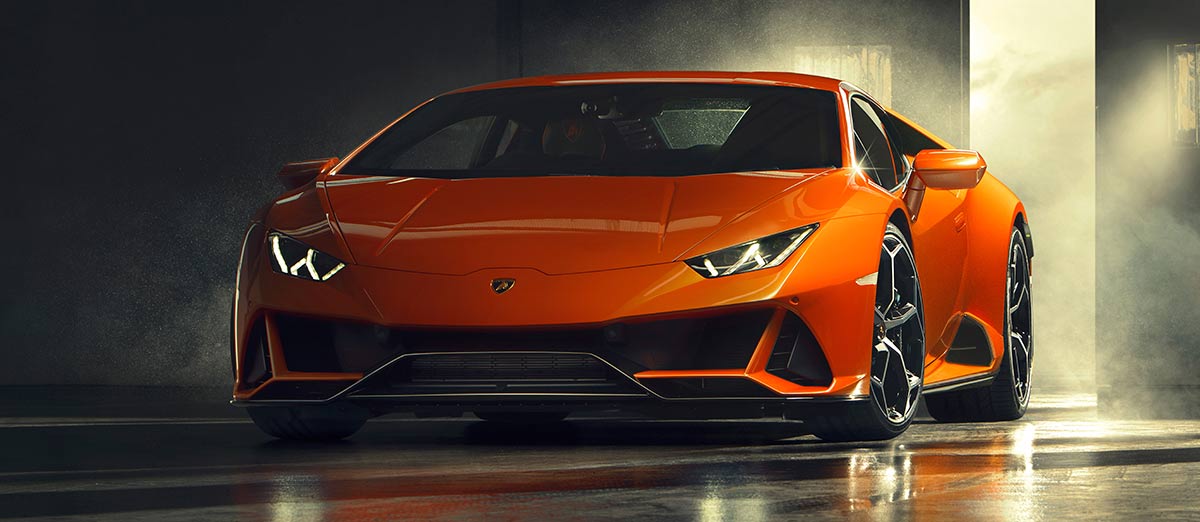 The Huracán EVO is a Sensational Supercar
If you have ever dreamed of flying a fighter jet, then why not do the next best thing? Driving a brand-new Lamborghini EVO is indeed much like flying a fighter jet due to its design being modeled from a fighter jet's sleek curves and sharp edges. From the interior to the exterior, the Lamborghini Huracán EVO provides drivers with a sensational experience that will greatly elevate their daily driver.
Elite Design
If your idea of a daily driver is just something to get you from point A to point B, then the Huracán EVO is likely not right for you. This vehicle is designed to provide a stimulating driving experience every time you get into the cockpit. Thus, drivers in Greenwich, CT looking for a car that exhilarates the senses every time they get behind the wheel, will want to check out the new Lamborghini Huracán EVO. The ultimate goal behind the EVO's overall design aesthetics is to connect the driver with the driving experience directly. When you are in command of an EVO, you are in command of an awe-inspiring V10 aspirated engine that will rip and roar as you tell it to due to its incredibly responsive design.
Next-Level Performance
The Huracán EVO is capable of reaching top speeds of 202 miles per hour, which will let you get from point A to point B as fast as you like. Its ten-cylinder engine also produces 630 horsepower. What this means for drivers in Norwalk is that the awesome sounds the EVO makes while cruising down the road are not just for show. This vehicle is fast, and the roaring engine under the hood will indeed make you feel like you are taking off in a fighter jet when you max out its performance.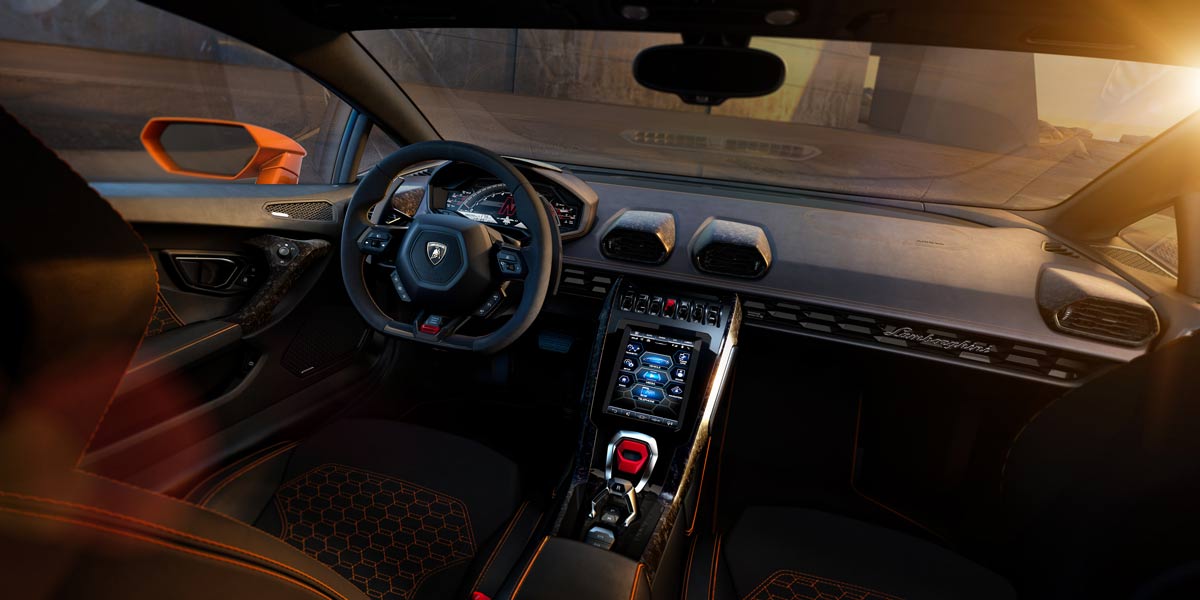 Aerodynamic Design
Lamborghini didn't stop there when producing this vehicle though. In years of late, Lamborghini has been emphasizing the design of its vehicles to optimize its aerodynamics. Its jet fighter inspired look and feel is not just for show either, because it has been specifically designed to let air pass seamlessly by as you accelerate or apply the brakes. With a double airway underneath due to the front splitter's unique design and newly designed flaps, the EVO allows for air to pass by five times more efficiently than previous Huracán models. This will all translate into a smoother driving experience if you decide to take a test drive on our lots here at Lamborghini Greenwich today.
Choose Your Drivetrain
If you opt for the standard Huracán EVO, you will gain access to a sophisticated AWD system that will greatly enhance your daily driving experience by keeping your vehicle in complete contact with the road. If you are searching for that daily driving experience that takes performance to the next level, you will want to take a look at the Huracán EVO RWD instead. This car has been designed from top to bottom to mimic the look of a shark, and its responsive rear-wheel drive design is sure to make you feel fully connected to its awesome power.
The Latest Technology
Your connection to amazing technologies won't stop there when driving this Lamborghini. That's because it also comes with an impressive infotainment system with a buttonless design. In this way, you can take control of every vehicle function using only the 8.4-inch touchscreen display to provide for truly seamless interaction. Combine that with the refined yet sporty interiors Lamborghini is famed for crafting, and you certainly have a sophisticated daily driver.
Test Drive the Lamborghini Huracán EVO near Stamford
When stopping by to take a test drive, be sure to ask about the Carbon Skin interiors exclusive to Lamborghini to elevate your daily driving experience to a whole new level.