Get Your Hands on the New Lamborghini SUV at Our Greenwich Dealership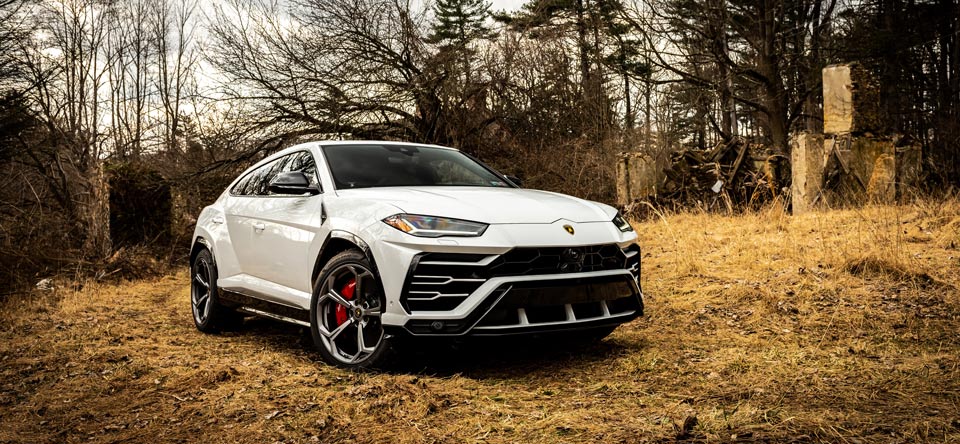 The Lamborghini brand has long been known for producing high-powered, space-age supercars that defy the rules of physics and logic to provide a truly sublime driving experience. Now, that thrilling pedigree has been transformed to produce the first Lamborghini SUV, the Lamborghini Urus. If you've ever wanted the exhilarating performance of a Lamborghini but needed to opt for something more practical, now you can have both in one stunning package. Simply visit Lamborghini Greenwich and take one for a test drive today!
Lamborghini Urus Performance
Never miss a tee time or flight again with the powerful Lamborghini Urus in your arsenal. Underneath the angular body lies a twin-turbocharged V8 engine that churns out an impressive 641 horsepower and 626 pound-feet of torque through the intelligent all-wheel drive system. The combination of all of that power and four-wheel grip means a zero to 60 mph time of just 3.2 seconds, putting it in the same range as its lower, sleeker siblings. At full tilt it can cover a quarter mile in just 11.2 seconds, and a top track speed of 190 mph will surely put a smile on your face should you decide to head to the track in your Lamborghini SUV. Matching that level of power to keep things in control is a complete set of carbon-ceramic brakes that can bring you to a stop from 70 mph in just under 150 feet.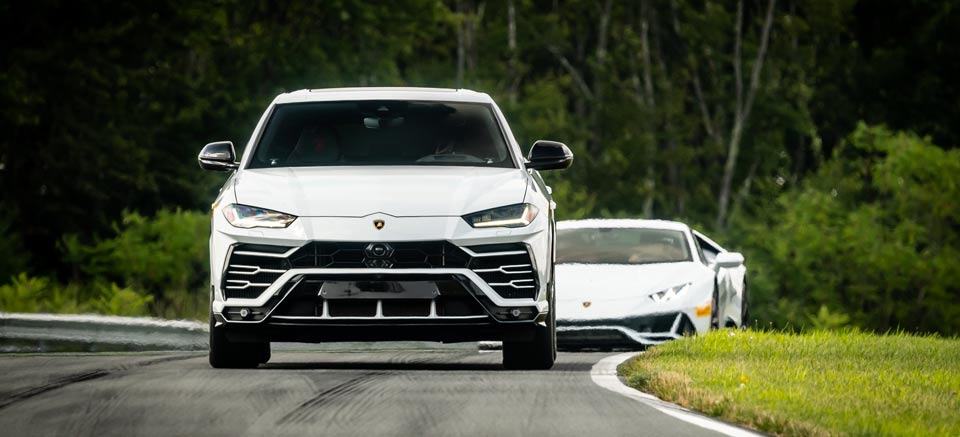 A specially-tuned suspension sets the Lamborghini SUV apart from other high-end SUVs as it helps you make the most of the performance by providing a stable platform and plenty of high-speed grip. The electronic power steering provides plenty of feedback to keep you connected to the road while dialing out the twitchy-feeling of cornering at high speeds. Furthermore, the springs and shocks combine with anti-roll bars and a unique frame design to keep all four wheels in steady contact with the road through the curves, and this planted platform will only help you build confidence behind the wheel. When we say that nothing drives quite like a Lamborghini Urus we mean it, and we know you'll love what you feel when you take one for a spin.
The Luxury Lamborghini
While most Lamborghini models put a focus on performance, that can sometimes leave you feeling a bit left out when considering cockpit amenities. All of that goes away with the Lamborghini SUV, where a focus on your needs and comfort takes center stage. While yes, it still retains the jet fighter-esque switches and the start button is straight out of a Michael Bay film, the interior features of the Urus will definitely keep you happy as you drive along.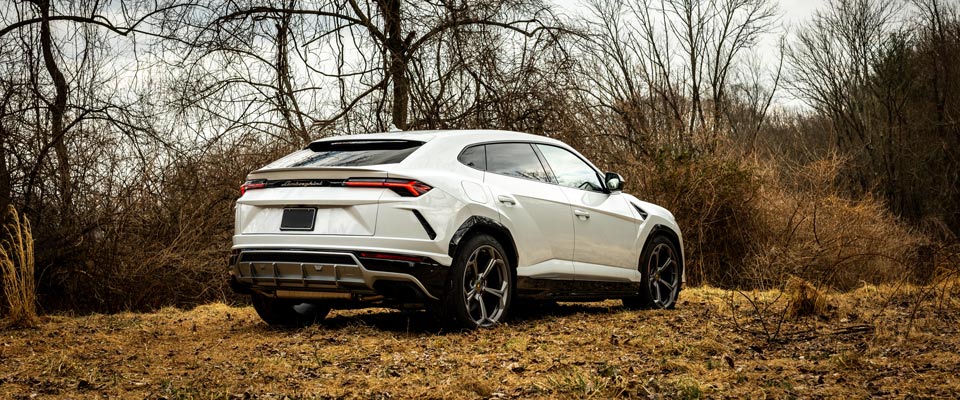 For starters, dual-zone automatic climate control gives you an easy way to maintain just the right cabin temperature even as the weather outside changes. Suede upholstery and contrast stitching meet perfectly with carbon fiber and aluminum accents to show off a certain level of polish, while a pair of rear seats and plenty of unique cargo cubbies make this the most spacious Lamborghini in decades. You'll even enjoy up to 22 cubic feet of rear cargo space, so packing some suitcases and golf bags for your next vacation will be a breeze!
Keeping You Connected
The 2022 Lamborghini Urus does well to keep you connected as you travel. Built-in Apple CarPlay and Android Auto highlight the infotainment system, and these seamless integration apps will blend your smartphone with your infotainment display for easy access. Not only will you see your phone calls and contacts, but you can even reply to text messages by voice, and see third-party apps like Spotify and Pandora to access your favorite music on the go.
Visit Our Dealership Today!
If the 2022 Lamborghini Urus sounds like just the high-end SUV you've been looking for, visit our dealership today!